Posted on 18 October 2020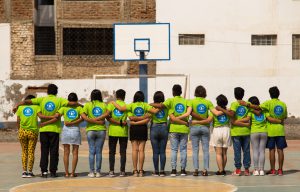 The past months have surely been among the most challenging times in the history of FairMail as a social enterprise, but most of all as a family.
Despite one of the earliest and strictest lockdowns in Latin America, the deep inequality of Peru's health system, high levels of informal economic activity, and corruption have contributed to a massive loss of life and a severe economic crisis that will have repercussions for years ahead.
Daily reported cases fell in June and July to rise again in August to a point that a second lockdown was issued on August 29.
To comply with the restrictions imposed by the government FairMail stopped its activities for about 5 months and re-opened its doors in July and August. During the lockdown we maintained constant contact with the photographers and their families, and thanks to the generosity of many of you, we offered our support in the form of recurring donations of food and money throughout the quarantine.
Several family members of the photographers have contracted the virus and one of them has unfortunately passed away.
Going back to classes in the months of July and August required a complete readjustment in the way we carry out our photography sessions. The photographers were split into 3 small groups to limit exposure during classes, they came to the office with private cars instead of public transport, they always wore face masks and they disinfected every working station and object after use.
Despite the restrictions, the photographers have shown a great deal of enthusiasm, motivation and creativity and the result is an astounding collection of Christmas pictures that you can see here.
None of this would have been possible without the amazing work of our two local managers Angeles and Anidela, their great organizational and communication skills made it possible for FairMail to go through this harsh time.
Now we are back, and we really want to make up for all the time we have lost. We're ready to create new memories and new fantastic pictures!
Share