Posted on 27 June 2016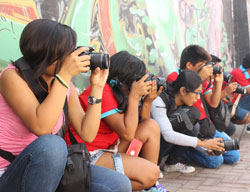 As fair trade guaranteed member of the World Fair Trade Organization, FairMail has transparency as one of its core values.
We believe that all our customers, teenagers, cooperation partners and of course YOU have the right to know all about FairMail's activities, what the results are and the effects of all of this on people, planet and profit. Please feel free to have a look at FairMail's 2015 Annual Report (in English) by clicking here.
We have also updated the extended Frequently Asked Questions section on FairMail's website for those who really want to know ALL the details.
Share