Posted on 18 December 2009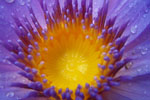 Looking for an original and inspiring gift that also makes the world a slightly better place? Just in time for Christmas FairMail is launching its newest product: The FairCanvas. From our website you can pick a photo of your choice and get it printed on your personalized FairCanvas! You can choose out of almost 500 beautifull and symbolic pictures taken by the FairMail teenagers. All their pictures can be seen in their new online photogallery.
There you will find all the pictures grouped in easy to use categories and tags so you can quickly find the picture you are looking for. Or just let it all slide by in the slideshow (press F11 for full screen).
The canvases are available in three different formats starting at only 20 euro's each. Of course the teenage photographer receives 50% of the profit made to study what they want. Who would you like to give this present with a beautiful story behind it?
Share