Posted on 22 January 2018
Nothing says "I love you" like a fair trade card!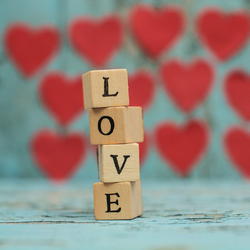 Thanks to the talent and creativity of our teenagers from Peru, India and Morocco, FairMail can offer you a wide range of Valentine's cards to tell the people you love how much you care for them.
It's amazing to think of all the things that our teenagers used to make beautiful hearts: from flowers to matches, from cups to corn, not to forget newspapers, hands, balloons, pastels and stones. There is really no limit to creativity! Also, we are proud of the fact that in most of the cases the props that our photographers use are almost always free or cost very little money.
So why should you go for a fair-trade Valentine's card this year? There are several reasons and we feel the most important are:
1)      You're actively contributing to the empowerment of our teenagers in terms of education and housing conditions;
2)      You're contributing to the economic development of the host country on a larger scale;
3)      You're helping FairMail invest in photography gear;
4)      You're sending a great message to the person that will receive the card.
So, what are you waiting for? Shout out your love with a fair-trade card, you'll make the world a better place!
Share