Posted on 20 April 2020
What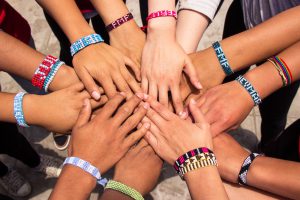 FairMail is doing and how you can support FairMail teenagers' families
It was clearly just a matter of time before COVID-19 spread to South America and Peru.
On Monday March 16, President Vizcarra has addressed the nation declaring the state of emergency and implementing a set of preventive measures to avoid the spread of the virus.
In line with the decisions taken by the government, FairMail classes have been suspended until April 26. The FairMail photographers are spending the quarantine at home with their families.
To fight boredom and create a sense of continuity with their normal class routine, we have tasked them with DIY projects and home photo sessions.
After almost a month in lock-down we couldn't help but notice that if, on the one hand technology is bringing us together, nurturing a sense of global community and solidarity, on the other, the spread of a pandemic disease widens social and economic disparities.
Our limited but first-hand experience with the families of the FairMail teenagers is showing us that low income-families are the ones who are suffering, and will suffer, the greatest repercussions.
The parents of the FairMail teenagers either run small family businesses or are employed informally, which means that they live day by day and do not benefit from any state subsidies.
Because of the quarantine, they had to suspend all their activities, which, simply put, means no income for the weeks to come.
To support them in this critical time, FairMail is releasing emergency food funds to make sure that the families have enough to eat and it continues to release health funds to the photographers and their direct family members.
Since the beginning of lockdown, FairMail card sales have dropped dramatically as our main retail and online sale channels across Europe have been temporarily closed.
If you want to show your support to our teenagers and their families in this critical time, you can either purchase FairMail cards on our Web Shop, on Love from the Artist or make a donation (every little amount counts) directly to the food fund of the teenagers – contact us at info@fairmail.info.
If it is true, as they say, that you need to step back, before you leap forward, we want to live this time as a time to reconnect with each other and with the people we love, a time for new ideas to be born and for energies to be restored.
We'll be back, as loud and creative as ever!
Share