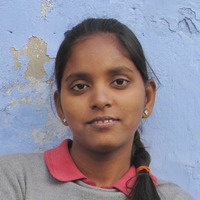 Anshu Dinkar
"I really like taking photos of India because then my photos go to different places abroad. I get to share India with the world."
Career earnings
€

2,777.00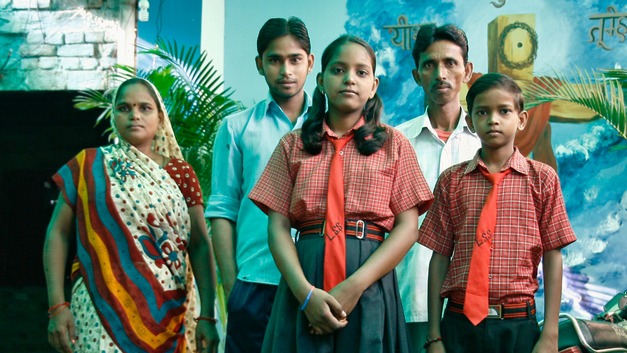 "I really like taking photos of India because then my photos go to different places abroad. I get to share India with the world."
Career earnings:
€

2,777.00
Anshu in November 2013:
In 2013 I was very happy when I went on the photo trip and I learnt many things like making a photo collage. In school I learnt most in my Biology class.
In 2014 I wish to pass my year in high school so that I can continue to grow.
Anshu in 2012:
In the past year I learned so many things in fairmail, one of the most important things is that I can speak English better, because I always have to talk English with the volunteers who come to India. To get better marks, I started following tuition classes in science, math, English. Now I have a better understanding of these subjects. In fairmail I also learned a lot about photography, for example about lines in a photograph, but about shutter speed and aperture, which can help me take better photographs with good light. It stays difficult, but I tried to understand shutter speed more and that worked out. Every year we have a big exam in about all the things we learned about photography, and last year I got the 10th place, but this year I reached the 8th place, so I am definitely getting better!
In the coming year I want to change to different school so I can have a better teachers and education. This year I also want to become an even better photographer by understanding the theory of the shutter speed and aperture. When I went on the trip to Darjeeling, I made a photo of a toy house in a plant which was really creative and crazy. The coming year I am going to take more of such special photos and try lots of crazy things to make interesting cards.
Anshu in 2009:
I like being in fairmail because I learn how to take photos as well as how to take care of cameras.
I really like taking photos of India because then my photos go to different places abroad. I get to share India with the world.
For the future, I dream of some day being a doctor and going to university.
The money I earn in FairMail I would like to use to pay for my school fees and to keep some for improving my family's house.
In my free time, I like to study and listen to music. I like all kinds of songs!
Read more