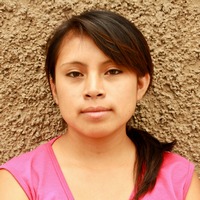 Betty Chanta Carhuapoma
"I have finished secondary school and now I want to study Administration, with FairMail I know I will achieve this!"
Career earnings
€

11,143.00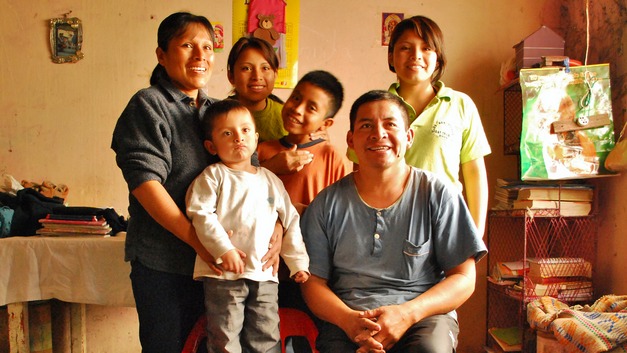 "I have finished secondary school and now I want to study Administration, with FairMail I know I will achieve this!"
Career earnings:
€

11,143.00

Betty in January 2012:
Last year was very nice as we did several trips on which we could take a lot of photos for FairMail cards. On the trip to Huaraz I took the photo of the birdhouse, which is a New Home card now that is the bestselling FairMail card on the Greetz website! That was very good news for me.
Also with my earnings I am paying for my camera in parts so that it will be my own, and I am studying in an institute. I am doing the study of business administration that is a short career. When I finish the study I will look for a job and then I want to continue studying in university to go further in my carreer. I really hope to build a good house for me, my mother and brothers and sisters. Thank you, bye!>
Betty in 2011:
I used to work sorting rubbish for recycling with my father. There are 6 people in my family and everybody needs to work. I found out about Fairmail through a social project and realized that it was a fantastic opportunity! Using my FairMail savings, I have paid for repairs to the roof of my house. The roof was about to collapse...now I can sleep without worrying that it will fall on me in the middle of the night. I am going to study Computing with my FairMail savings because it will be easier to find a job that pays me well afterwards. This will give me security and I'll be able to help my family.
Betty in 2009:
Hi my friends, my name is Betty Weyder Chanta Carhuapoma and I am 15 years old. My birthday is on the 6th of octobre. This year I will finish secondary school. After that I want to study to become a cook and with FairMail I will achieve this.
In FairMail I like to take a lot of photos and that way have many different postcards. FairMail helpt me with my studies, my house and more things. Thanks FairMail.
Read more