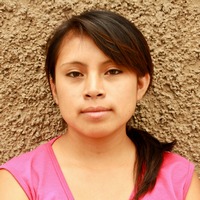 Betty Chanta Carhuapoma
"I have finished secondary school and now I want to study Administration, with FairMail I know I will achieve this!"
Career earnings
€

5,695.17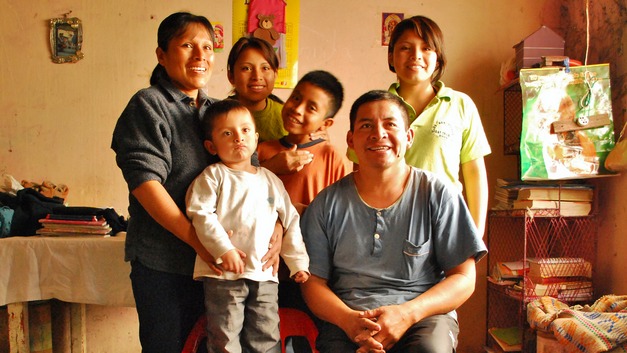 "I have finished secondary school and now I want to study Administration, with FairMail I know I will achieve this!"
Career earnings:
€

5,695.17
Betty in January 2012:
Last year was very nice as we did several trips on which we could take a lot of photos for FairMail cards. On the trip to Huaraz I took the photo of the bird house, which is a New Home card now that is the bestselling FairMail card on the Greetz website! That was very good news for me.
Also with my earnings I am paying for my camera in parts so that it will be my own, and I am studying in an institute. I am doing the study of business administration that is a short career. When I finish the study I will look for a job and then I want to continue studying in university to go further in my carreer. I really hope to build a good house for me, my mother and brothers and sisters. Thank you, bye!>
Betty in 2011:
I used to work sorting rubbish for recycling with my father. There are 6 people in my family and everybody needs to work. I found out about Fairmail through a social project and realized that it was a fantastic opportunity! Using my FairMail savings, I have paid for repairs to the roof of my house. The roof was about to collapse...now I can sleep without worrying that it will fall on me in the middle of the night. I am going to study Computing with my FairMail savings because it will be easier to find a job that pays me well afterwards. This will give me security and I'll be able to help my family.
Betty in 2009:
Hi my friends, my name is Betty Weyder Chanta Carhuapoma and I am 15 years old. My birthday is on the 6th of octobre. This year I will finish secondary school. After that I want to study to become a cook and with FairMail I will achieve this.
In FairMail I like to take a lot of photos and that way have many different postcards. FairMail helpt me with my studies, my house and more things. Thanks FairMail.
* in the poorest part of this town is a big garbage dump on which many families work as recyclers. Most children of these recycle families help their parents searching the dump for materials to sell. The organization YMCA (www.ymcaperu.org) runs an educational centre near the dump to stimulate children, teenagers and their parents to go to school and develop themselves. This centre is one of the places where FairMail selects teenagers – like Betty- to participate in FairMail, selecting them on motivation, punctuality and talent for photography.
Read more