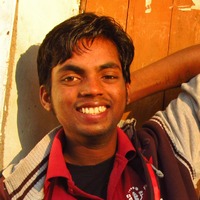 Chandra Shekhar
"FairMail helps those who really need it to make their future bright"
Career earnings
€

2,429.00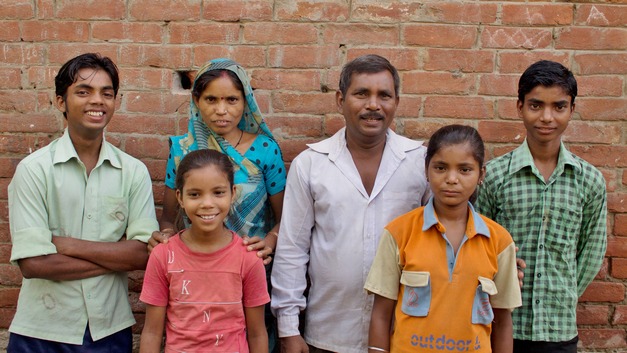 "FairMail helps those who really need it to make their future bright"
Career earnings:
€

2,429.00
Chandu in July 2016:
In 2015 I was very busy, I had lots of tests and exams. I had to make lots of projects. I also faced many problems in my study but my teachers supported me and helped me to study.
This year (2016) I studied hard and had lots of work in projects, for example my accountancy project was more than 100 pages. After the final exams I got a job in a touristic café called Open Hand, I am working in the kitchen there and I am learning a lot. And now they want to see me as a manager there. But in managing there is lots of work and it's very difficult for me….
In the future as you know I want to become a chef so I am working for that. And also I like to do photography. Now I am learning many new recipes in Open Hand and in the future I want to learn many more recipes…
Chandu in November 2013:
2013 was a great year for me. I have been studying in school and I spent time with my family, my friends and my teachers. And I have thought a lot about my dreams. My school teachers saw my photography and they liked it and are very proud of me. Also I went for the first time in my life to another State in India, I went to Darjeeling and to Uttarakand with FairMail. Another very nice thing that we did in FairMail was that I made my own photo book on the Blurb website and that book I can sell there.
FairMail is important in my life not only for my future or education but also for learning different countries,cultures and languages and to get opportunities for travelling to different cities or countries.
The concern at this moment is my school because now I'm studying in the 10th class and in March 2014 I have to my final exam. So I need to concentrate on my exam and take it seriously. I have to work harder in FairMail as well because when I work harder I will earn more money for my education and then I can get better education and make a better future for myself.
My family's income is the biggest problem in my life because in my family only my mother works hard. Sometimes my father works but in whole year my mother works most hard. Nine people live in my family: five brother's and sister's, my uncle and his son, my father, and my mother. But my mother's income is very little to take care of all these people.
Our FairMail money is divided into four parts 1st is education, 2nd is clothing, 3rd is medical and 4th is housing. I use my money for cloths, for medicine, for housing problems
There is a list in fairmail with the things we need so we can buy only those things so not all things.
In my free time I like to study novels, comics and photography and listening to music.
In the future I want to become a chef and fairmail can help me to achieve my goal.
Chandu in 2012:
My name is Chandra Shekhar but my friends call me Chandu which is the short version of my name. I am 15 years old. I live in Varanasi a city of Uttar Pradesh. I live with my parents. There are 7 people in my family (my mother, my father, my 2 sisters, my two brothers and me). I am the 2nd child of my family.
All FairMail India's teenagers are friends of mine so I came to know about FairMail from them.
The thing which I like about FairMail is that it helps those who really need it. There are many kids here in Varanasi who want to study and also very good in it but are forced to work for their needs in their education and after that they have to leave their study because of the shortage of money. FairMail is helping a few kids like those and it means a lot for them because it helps to make their future bright.
In my future I want to become a good chef it is hard for my parents to afford for this kinds of education as I have more brothers and sisters who want to study. I am quite sure that I will reach my goal with the help of FairMail.
I want to spend all of my money on my education which I will earn through FairMail.
Read more