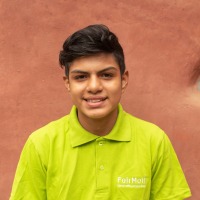 David Salomon Jacinto Acevedo
"I want to become a lawyer or a police officer and give back to my family everything that they have given me."
City
El Milagro, Trujillo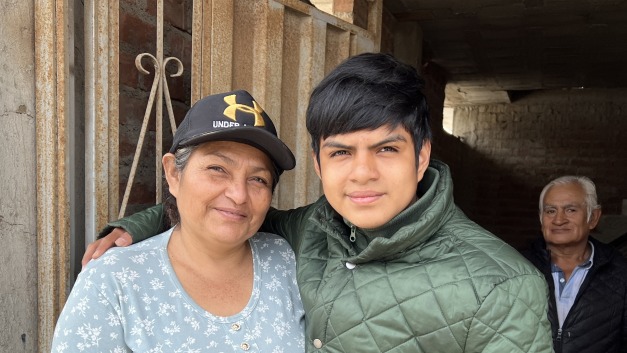 "I want to become a lawyer or a police officer and give back to my family everything that they have given me."
Career earnings:
€

0.00

David in May 2022
Hola amigos de FairMail!
In August I will start my second year of high school, my first year was entirely online, as it was my last year of primary school. Getting adjusted to the "new normal" of remote learning was not easy at the beginning because I didn't have an internet connection at home so I used my phone as a mobile hotspot but it was not an ideal solution.
Last year I was able to meet my high school classmates in person once, and I was very happy about it. I can't say the same about the quality of the education that we are receiving though, I have the feeling that most of the professors have very low motivation, and they don't always show up because apparently they are sick. My favorite subjects are Communication, English and Art, and I can't wait to learn more about them.
My family is doing well. We were very lucky because my mother didn't lose her job during the pandemic, she works as an assistant principal in a high school in Trujillo. My three siblings are also doing well, my brother, who is 18, will start his senior year in August and my twin sisters who are 12 will be on their last year of primary school.
My greatest achievement in FairMail was having my first card for sale, it came as a total surprise, so I was very very happy about it! I hope to have more cards for sale very soon!
David in June 2021
Hi, my name is David and I am 13 years old. I live in El Milagro with my parents and my 5 siblings - 2 sisters and 3 brothers.
My father works in a farm and my mother is a teaching assistant.
When I grow up, I want to be a lawyer or a police officer, I haven't decided yet.
My biggest passion is football. I play as a defensive midfielder in a local football team. I also like hanging out with my siblings and taking pictures.
I am very happy that I was selected as a FairMail photographer, it's been only a couple of months since I joined the group, but I can say for sure that I love the environment, we learn a lot and we have a lot of fun at the same time, it's brilliant!
My goal in FairMail is to have my first postcard for sale very soon!
Read more