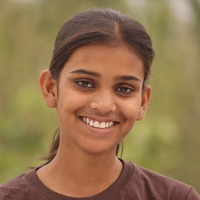 Deepa Prajapati
"My father is a gardener and mother is a house wife. I want to become a doctor"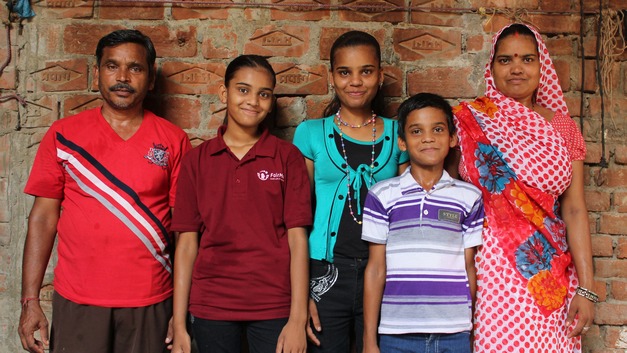 "My father is a gardener and mother is a house wife. I want to become a doctor"
Career earnings:
€

702.00
Deepa in August 2016:
I still like studying. I would like to continue my studies. I am in 10th standard right now. I like the subject home science and I am planning to study it in further classes too. In the previous year I got 545 out of 600 and everybody was very happy in my family. I finished my 9th standard like that.
Deepa in November 2013:
I really like taking photos with everybody and I like studying. FairMail gives me the chance to go out of my house and wonder around to discover the area by myself. So it makes my world bigger. In 2014 I want to go to the next class in school and if I pass I will be very happy.
Deepa in May 2013:
I live at Chhitupur beside the BHU university in Varanasi. In my family I have two brothers and only one sister.
My father is a gardener and mother is a house wife.
I study in class 7th in the Swami Sarswati English school. I want to become a Doctor in the future.
In FairMail I like to work in the group and I also like taking pictures a lot.
Read more