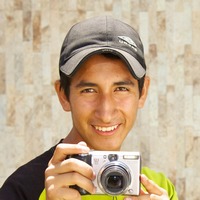 Elmer Machuca Chacon
"With Fairmail you can be better off and happy."
Career earnings
€

26,405.00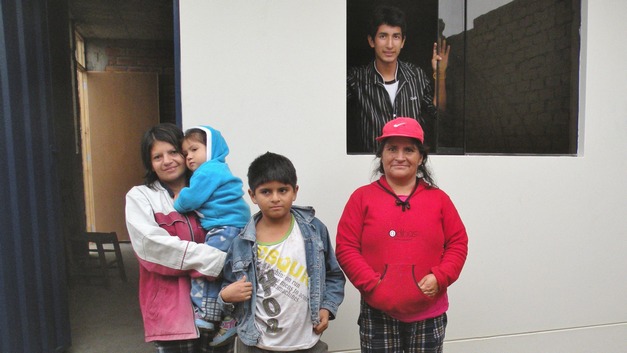 "With Fairmail you can be better off and happy."
Career earnings:
€

26,405.00
Elmer in January 2012:
Last year has really marked my life. Because I traveled to Europe and that was a great opportunity for me...so this is something I'll never forget because it is one of my best moments.
But not all of my life is traveling and enjoying. I also worked hard to prepare in the academy for university. I am very happy that I succeeded to enter. And now I have full-time classes in university.
The sad thing about the year 2011 was that I have ended my process in FairMail and in Mundo de Ninos. So now I have a new challenge in my life because I'm going home to live with my family again.
Another challenge for me this year is to maintain myself in college. Because there are risks, for example, that my money in the FairMail education fund runs out.
Elmer in January 2011:
When I was younger I lived on the street. I couldn't study, even though I wanted to, because my mother wasn't able to provide for me. I found FairMail and was able to earn money to pay for my studies and buy a computer. My dream is to study Cinema and Photography. I want to be a famous director and make a film like Slumdog Millionaire!
Elmer in 2009:
Hola, my name is Elmer, I am 15 years old and I live in Trujillo. My study plans for the future are to study business administration and accounting.
At the moment I don't have a girlfriend. I would like to share what I have achieved thanks to FairMail. I've already built part of my house, I'm studying computer science and I'm specializing in graphic design. I pay for my education with the money from my education fund that I earn at FairMail. Yes, I am also very happy to be part of the FairMail family. I have been with FairMail for 2 years now and during this time it has helped me a lot in my study and in my home.
Elmer in 2007:
Hi friends, my name is Elmer and I am 13 years old. I live in Huanchaco in a special house called "Mundo de Niños". Before living there I was working on the streets. Through someone else, I learned about Mundo de Niños. It is a home that gives a lot of help to children living on the streets. Through a girl at Mundo de Niños I learned about Fairmail.
I like Fairmail because it is a photography project that helps you. With Fairmail you can be better off and happy. I came to Mundo de Niños with the goal to study, to get ahead, and with Fairmail I will achieve my dreams of being a professional and win. I want to study business administration to be a bookkeeper. See you my friends. I hope you liked my story and you can read it. So you can learn the truth about Fairmail and Mundo de Niños.
Read more