Ivan Villanueva Gavidia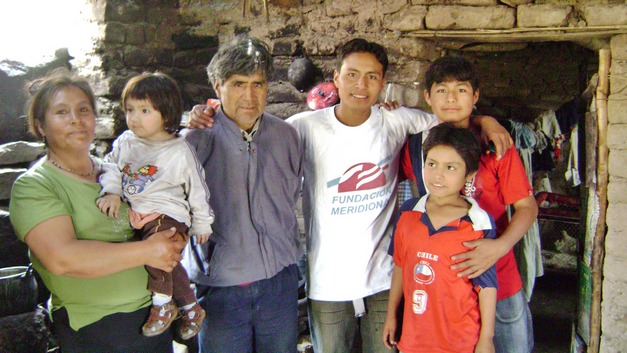 "by making photos you can see the reality of this world"
Career earnings:
€

915.00
Ivan in 2007:
Hi mi name is Iván, I am 14 years old. I live in Huanchaco in Mundo de Niños*, a home where they offer support to street children.
I like writing poems and singing songs. But the case is that nobody hears me because I am too shy to sing in front of other people.
My actual home is in Porvenir, a neighborhood in Trujillo with a lot of poverty and street gang fights.

I am also a Christian, I like going to church a lot. My dream is to be one of the best singers.
I got to know Fairmail through my uncles at the boy's home. I like working for Fairmail, I think it is nice because by making photos you can see the reality of this world.
The other participants of Fairmail are great, they are my friends, I like their way of working.
I am still studying. When I am finished studying I will fulfill my dreams. But I will also help the poor people in the whole World.


*for more about the kids in the boys home Mundo de Ninos, see www.mundodeninos.org.
(the staff says about the boys: they are brave and have the will to change their lives. They come from a surrounding of drugs, criminality and other sorts of antisocial behavior but they are doing their best to integrate in the life of this home, to respect its values and rules, to go to school and to search for a personal and professional future).