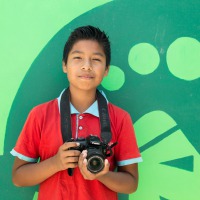 Jhossue Agurto Chuna
"I want to become a famous architect to be able to express my creativity and travel all over the world."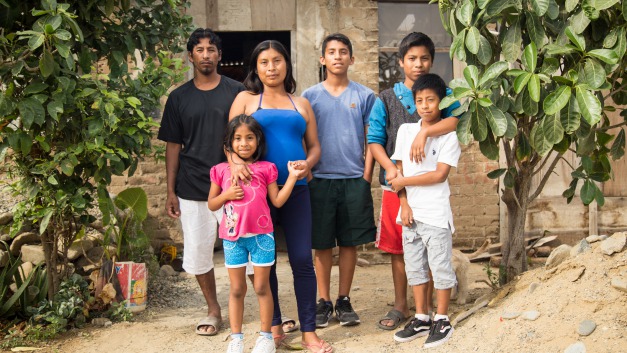 "I want to become a famous architect to be able to express my creativity and travel all over the world."
Career earnings:
€

31.00

Jhossue in May 2021
I've just completed my second year in FairMail and I am happy about my progress. I have managed to have several cards for sale and this makes me very proud because it means that I can now earn money to support my studies and my family.
I am in 5th grade now. Because of the Covid emergency, we have been having online classes since March 2020, and the quality of the education has considerably decreased. We are not learning very much and I particularly miss all my classmates, especially because we used to support one another with homework and school tests.
In my family, things are well. The greatest news is that last year my mother gave birth to a baby boy so now it's the 4 of us. To support my family, I sometimes help my father with his work on construction sites. Last year, for example, we both went for one month to Pataz, a mountain district close o Cajamarca and we worked on a big construction project.
My goals for 2021 are to have more cards for sale, to improve the relationship with my family, and to be the best student in my class.
My message to all the FairMail supporters around the world is: please, keep supporting our work because we put in a lot of time, commitment and motivation!
Jhossue in January 2019
My name is Jhossue Agurto Chuna and I'm 14 years old. I live in "La Pampa", a neighborhood in the upper side of Huanchaco. I live with my parents, my 2 siblings Fernanda and Jordan and my cousin Jeyson. In two months, my mother will give birth to another little boy and I'm thrilled.
I've just finished the second year of high school at the Colegio Dean Saavedra. I was the representative of my school for 2 years and this role gave me the opportunity to travel across Peru and to improve my communication skills.
One month ago, I joined FairMail and I am very happy about that because it is something that I really wanted. My goal in FairMail is to take good pictures and to become a talented photographer.
Read more