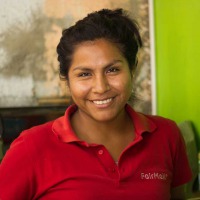 Mariaflor Alvarado Reyes
"It makes me happy to make photos that reflect the emotions of my Peru."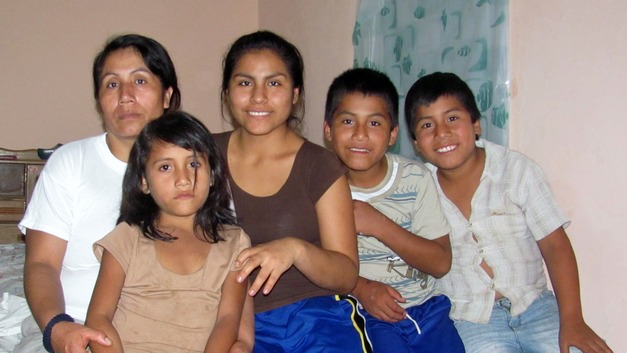 "It makes me happy to make photos that reflect the emotions of my Peru."
Career earnings:
€

18,102.00
Mariaflor in August 2014:
Hi my friends. My name is María Flor Alvarado Reyes. I was born in Trujillo, in the north of Peru. I am 23 years old and live with my brothers, sister and mother in El Milagro. Sixth months ago I started working as co-manager for FairMail Peru. It makes me feel very happy to feel like a member of this family. Not only because I am developing myself as a person, but also because I have the opportunity to help teenagers that really need it.
My English classes started too, while I am also studying at the Universidad César Vallejo. My study is called communication sciences and I am currently in the fourth year. I am currently in the best phase of my life because I am doing the things I like doing most. The life I am leading now is quiet busy, but I like it because it keeps my mind busy and I feel I am realizing something productive that benefits me.
My goals are to finish my study and English course. I also want to keep working for FairMail and help in any way I can. One of my new goals which I planned just a few weeks ago is to save money to be able to travel to Germany in two year's time with my friend Yuly who also works in FairMail.
Mariaflor in January 2014:
Since January 2014 I work part time as co-manager in FairMail Peru. This is a great opportunity for me as I can not only guide and help the current FairMail teenagers as I was helped before, but I can also put into practice what I am learning in univeristy as I am studying communication sciences.
Mariaflor in January 2011:
My main aim is to study and to grow as a person but there are 4 other children in my family who already study. My mother can't afford to pay school for us all.
To pay for my studies I work in FairMail to achieve my dream: to study Communication sciences at the university and develop my abilities as a photographer. I want to take more photographs that will be recognized in countries all over the World!
Mariaflor in 2007:
Hi, my name is María Flor Alvarado Reyes and I live in Milagro* with my mother and 3 brothers and sisters. I am in the fourth grade of secondary school. And now I am in FairMail to dedicate myself to photography.
I want to use the money I earn in FairMail to cover my school costs and to buy materials for my house.
In the future I want to be a nurse to cure people and I want to be an important person in life!

.
Read more