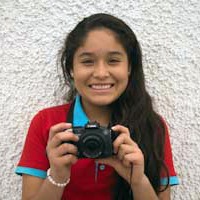 Melany Lino Cruz
"I want to finish my technical studies and find a job to support my mother."
City
El Milagro, Trujillo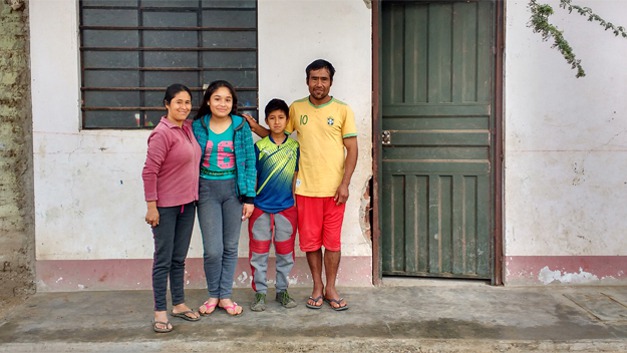 "I want to finish my technical studies and find a job to support my mother."
Career earnings:
€

354.00

Melany in May 2022:
Hola todos!
I finished high school in 2019, a major achievement for me! In August 2020 I enrolled in an "Academia" in Trujillo to study Business Administration. I am in my 4th cycle now, I have 2 cycles lefts and then I will graduate. I really like studying Business Administration, although the pandemics made things a bit more complicated. Online classes have been the only option since I joined the Academia. At the beginning it was particularly difficult because I didn't have neither a laptop, nor an internet connection at home, so I would go to the local YMCA with my phone and follow the classes from there. Then my brother bought me a laptop and we were able to install an internet connection at home, it is so much better now!
Last year we went out for lunch with all my classmates once, it was so much fun because we finally got to meet in person and hang out, I hope that we will organize more in-person meetings like this because I really miss the human connection in my learning experience.
My family is doing well, my mother keeps working in her small chicken farm, my brother now sells bread in a small bakery, and I work as a keeper in a veterinary clinic. I sleep there at night as a security measure to prevent thieves from breaking in.
In my free time I keep going to my local YMCA where I am now part of YGOR, an international project that involves several countries in South America aimed at training the leaders of tomorrow.
I will be leaving FairMail at the end of August, and I hope that by that time I will have more postcards for sale!
Melany in October 2018:
I am about to finish 4th grade and I am confident that I will have good grades. Final exams are tough but I am doing my best to succeed.
I spend my free time between helping out my mother with her small chicken farming business and attending ACJ (YMCA) classes. I have been elected president of the young group and thanks to some fundraising activites, I was able to travel with them to Arequipa for 5 days. I really loved it.
My year in FairMail was rich in "first times". I now have my first card on sale and I still can't believe it! I also had the opportunity to go on my first photography trip to Huaraz and I loved it because I got to know better the other fellow photographers and I visited places where I had never been before.
Melany in July 2017:
My name is Melany Lino Cruz. I was born on the 14 of March 2003 in La Esperanza, Trujillo. I go the the Julio Gutierrez Solari school where I am currently in the third year of secondary school. I live in the shanty town of El Milagro together with my brothers and parents.
I am a girl that likes reading, singing, dancing, play volleybal and other stuff. I am helpfull, friendly and careing etc. My dream is to become a good professional with a good education. And from there get ahead in life. I would like to study clothing design and one day have my own clothing brand.
My parents are very loving with me, they always support me, give me advise and listen to me. They are my best friends!
Read more