Paul Lauriano Gonzales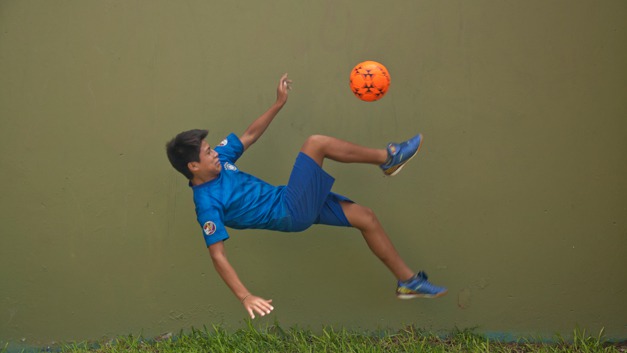 "My goals for 2017 are to travel with FairMail, become FairMail photographer of the year and to enter a soccer academy."
Career earnings:
€

481.00
Paul in February 2017:
In 2016 I went on a trip with FairMail. It was my first trip and I got to know new places and new people. I also took a few postcard pictures and had a great time travelling with the other teenage photographers. My life in school is normal. I didn't get any low grades. Thanks to my taekwondo teacher I was able to participate in a national competition. Thanks to my effort I got a diploma and a medal.
In August I was selected to travel to the cities of Tarapoto, Lamas and Chazuta. It was really nice and I made more postcards.
December was a special month for me because I graduated from primary school, that way ending a phase in my life. I was also selected for the trip to Chachapoyas.
My goals for 2017 are to travel with FairMail to Cajamarca, become FairMail photographer of the year and to enter a soccer academy.
Paul in August 2016:
Paul in December 2015:
Hi, I am Paul and I am 13 years old. I live in Mundo de Ninos in Huanchaquito. That is a home for children that need help. Either because they don't have family, they don't have parents or they don't have any education. My case was something similar.
I like soccer and I want to enter a soccer academy so I can be someone when I grow up. I would also like to be able to talk more with my parents. I also need to change my behaviour in Mundo de Ninos. In school I want to get better marks for languages. In FairMail my goal is to get more postcards, travel and get to know new places. When I grow up I want to become a soccer player and study technology.
Last week I went to a taekwondo tournament and got third place. After that I went to play soccer. I also watched the Peru against Brazil soccer match with my friends at Mundo de Ninos.
At Mundo de Ninos there are three staff member who take care of all of us. There I got to know Annie, the social worker. She told me I could go to FairMail. There I got a job interview and a month long photography course. Then the chose which of the candidates to continue with FairMail. They chose me together with 2 girls from El Milagro.
Paul in November 2015:
Paul in May 2015:
My name is Paúl Andres Laureano Gonsales and I live in Mundo de Ninos. I am 13 years old and currently in the 5th grade of primary school.
When I grow up I want to be a soccer player or a professional wave surfer. So that way I can help my family and help my brothers get ahead in life and have our own house. My brothers are called Camila, Lucia, Crisbal and Cirstina. They live in Paijan.
I like to take pictures because that way I can get postcards and earn money.
*for more about the kids in the boys home Mundo de Ninos, see www.mundodeninos.org.
(the staff says about the boys: they are brave and have the will to change their lives. They come from a surrounding of drugs, criminality and other sorts of antisocial behavior but they are doing their best to integrate in the life of this home, to respect its values and rules, to go to school and to search for a personal and professional future).