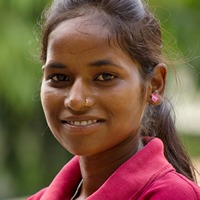 Suman Rao
"My dream is to be a Kathak dance teacher and to fullfill my dreams for me in my future."
Career earnings
€

2,000.00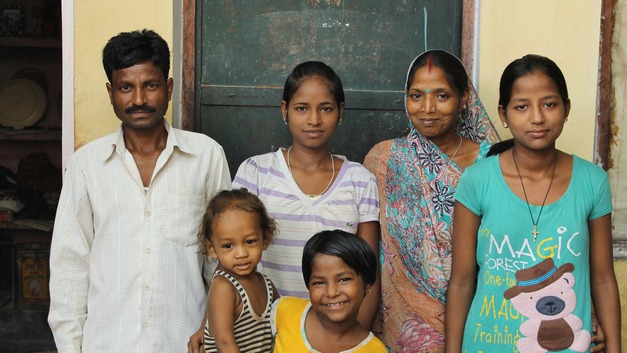 "My dream is to be a Kathak dance teacher and to fullfill my dreams for me in my future."
Career earnings:
€

2,000.00
Suman in August 2016:
Last year nothing special happened. Everything was going fine. I could concentrate on my studies but my mind was thinking about my family most of the time. I have not succeeded in continuing my Photography after FMI closed and also I have not been doing kathak dance so it's not going good in that prospect. I have got average results in school. After school I am planning to prepare myself to opt banking as my career.
Suman in November 2013:
It was a very good time in 2013, In school I finished my std 8th and got admission in std 9th. I am growing in my life and in this year I had the chance to go on a FairMail trip to Uttarakhand. It was a great experience for me and I never thought that I would be travelling to many places. I learned a lot there on the trip.
In 2014 i will finish my 9th std and enter in std 10th which will be a great joy for me.When I will finish my 10th I hope to make my life bright by becoming a Kathak dance teacher for which I am already practicing.
Suman in 2012:
My name is Suman. I study in 8th class. My school's name is Ashadeep Vidya Ashram. I am 15 years old. I live with my family in Nagwa which is a place in Varanasi. In my family there are 5 people. My mother, my father and my two sisters.
All expenses are held by my parents. My parents work hard for my bright future. Their dream is to see me as a successful person. My mother works as a cook in a school and she works as house servant when she is done with her work at the school. My father works as laborer at construction sites to fulfill our needs.
I came to know about FairMail three years ago when I started studying in Ashadeep Vidyaashram from some of the other students of Ashadeep.
The thing which I like about FairMail is that volunteers come and teach so many nice things about photography also I like the games which are played by teenagers here.
My dream is to be a Kathak dance teacher and to fullfill my dreams for me in my future.
My first priority to spend FairMail money will be my education.
Read more