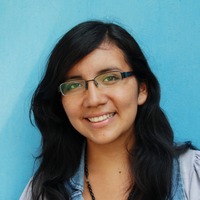 Yuli Silva Acuña
"Over a year ago I stopped being part of the team as a photographer but since January this year I work as co-manager of FairMail."
Career earnings
€

17,955.00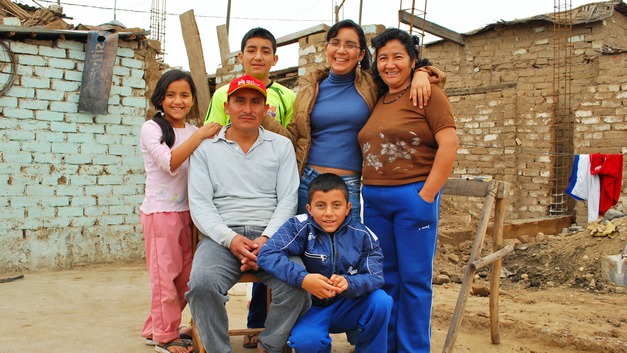 "Over a year ago I stopped being part of the team as a photographer but since January this year I work as co-manager of FairMail."
Career earnings:
€

17,955.00
Yuli in August 2014:
Over a year ago I stopped being part of the FairMail team as a photographer but since January this year I work as co-manager of FairMail together with Maria Flor. This step has certainly marked my life as it allows me to develop my skills even more.
I am very happy that I got the chance to go to Europe to assist in the FairMail promotion tour in 2013 and to explain there what we are doing here in FairMail Peru. It was an amazing trip where I got to see countries like France, Germany, Holland and Belgium. Undoubtedly this trip helped me a lot in getting to know the work that Janneke and Peter do in Europe.
The coming months I will continue studying at university and working in FairMail as co-manager.
Yuli in January 2014:
Since January 2014 I work part time as co-manager in FairMail Peru. This is a great opportunity for me because I am studying languages on the National University and I want to become a teacher so in FairMail I can practice a lot. Also I am happy I can guide the current FairMail teenagers in developing themselves.
Yuli in January 2012:
Wow this year was a year of joys and failures, with many emotions that sometimes I did not understand. The worst of last year was that my mother was very ill, so ill that they had to operate her, and unfortunately they did the operation wrongly so that they had to operate again! But now she is better.
Apart from that, it was a good year, with FairMail, my friends and my family. For this year I hope to get into university and start studying again.
I started the year by enrolling in an academy to apply for the National University of Trujillo in the career of Languages ​​(though at first I did not know very well what career I wanted but later on I decided). Unfortunately I did not enter. Now I'm getting prepared to apply again.
Yuli in 2010:
I used to work in a stone quarry, separating stones and sand. It was hard work. I had to do it because my family was very big and we didn't have enough money. I found out about FairMail through a social project and now I'm saving money to cover the cost of my studies.
I would like to study Communications in university - I want to get better at opening up and talking in front of others. I believe that I will achieve this with my FairMail savings.
Yuli in 2008:
My name is Yuli Silva Acuña. I live with my parents and 3 brothers in Milagro. My brothers names are Lesly, Willam and Elvis. We study on the secondary school named Julio Gutierrez Solari. I am in the third grade and my favorite courses are mathematics and religion. I am participating in FairMail and I have a lot of friends there.
I feel very happy because FairMail is helping me to succeed in my goals which are studying communication sciences to become a professional and to help my family.
Read more