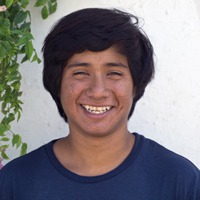 Bryan Gonzales Ludena
"When I grow up I want to become an industrial engineer. That is my goal."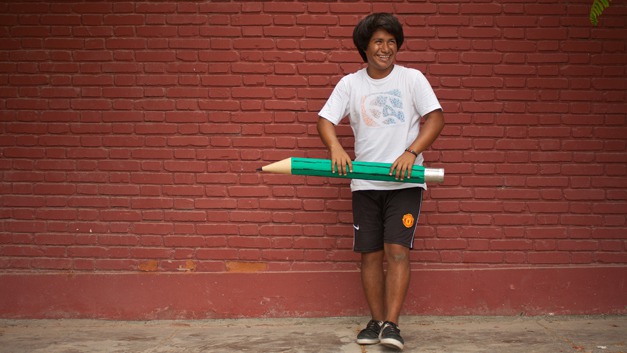 "When I grow up I want to become an industrial engineer. That is my goal."
Career earnings:
€

6,199.00
Bryan in October 2018:
Bryan left FairMail in May 2017 because he turned 19. He managed to fulfill his dream to join the faculty of Industrial Engineering at the UNP (Universidad Privada del Norte) in Trujillo. At this moment he is finishing his second term.
Being very close to the FairMail photographers, Bryan visits the office almost every week and offers his support to the younger photographers. In 2018 Bryan had 4 cards in production and likely more will come in 2019.
Bryan in February 2017:
2016 was a year filled with emotions. I started the year really sick and being in the hospital for 2 weeks because I couldn't move my legs. That was very frustrating. After that my preparation for the University entrance exam went well, but I wasn't able to get in due to my nerves. I was pretty negative about it, but looking from the positive side at least I got more experience in taking entrance exams. So after that, I was very motivated to become even more prepared.
It was also a very productive year. I managed to get many new postcards. So what was a goal I managed to accomplish.
My goals for this year are to get into university, get more postcards, grow as a photographer, and to become a better person.
Bryan in January 2016:
Hi, my name is Bryan, I am 16 years old and I live with my father, mother, brothers, and sisters in "Cerrito de la Virgen". I am a member of FairMail. This company will support me with my education through the sale of my postcards. I am currently studying in an academy. I finished secondary school and I am already preparing for admission into the UNT (National University of Trujillo). My dream is to study to become an industrial engineer. I hope to pay for this myself through the sale of my postcards.
The past 6 months have been unforgettable. For the first time, I played in the second soccer division of Huanchaco. Unfortunately, I had to say goodbye to some friends, but that is part of life. I had a blow when I displaced my shoulder, but luckily I am fine again now.
I learned to deal with problems in society, say farewell to Friends to get ahead in life. I also learned more technical things in photography and about the functioning of my camera. I am liking photography more and more as it allows me to transmit my feelings towards society.
My short-term goal is to get admission into the UNT in 3 months' time. I really want to study at the university.
In my free time, I like to do sports and take pictures. But lately, I didn't have time to do so.
I would like to thank FairMail for supporting me with my education as this is something very important for me and thanks for letting me be part of their family.
Bryan in January 2015:
Hi, my name is Bryan and I am 15 years old. I live in Cerrito de la Virgen with my parents and 5 brothers and sisters. When I grow up I want to become an industrial engineer. That is my goal.
I am now in FairMail for 4 months, which is one of the good things that happened to me last year. I also got my first 2 postcards which inspire me to continue taking good photos. And I met good new friends in FairMail. These are all the good things that happened to me in 2014.
Now the bad things. I got a few red points in FairMail for my behavior and no green points. That's why I didn't go on the FairMail trip to Huamachuco. Also, there were some conflicts in my family.
Bryan in August 2014:
Hi, my name is Bryan and I am 15 years old. I am studying at the Daen Saavedra secondary school in Huanchaco. I am currently in fourth grade. My grades are slightly above average. My family consists of 6 members: my father Miguel, my mother Clara, my brothers Ricardo and Angel and my siter Anghela.
We live in Cerrito de la Virgen. I like photography and sports. I got the opportunity to go to FairMail and I made good use of it in order to get in. I had a trial period of one month which I fulfilled satisfactorily. I am now in FairMail for one month and a half. I am in FairMail not only because I enjoy what I am doing here, but also because I want to continue studying after high school. FairMail can help me to pay for this by myself. And with part of the money that I earn, I can also invest some money into our house.
I hope this helps to make my dream to study civil engineering a reality and that way help my family economically.
Read more