Faustino Jesus Sanchez Laureano
"I want to become a football player and I know that I will fulfill my dream because my family gave me the gift of perseverance.""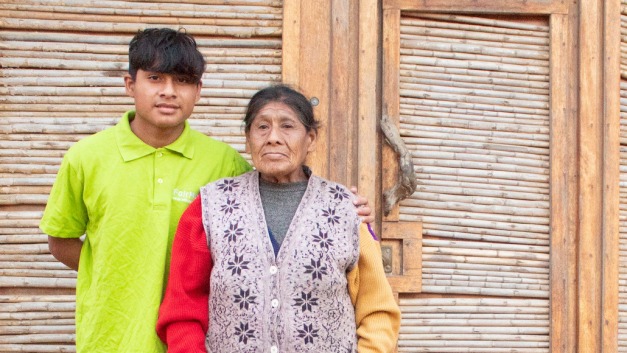 "I want to become a football player and I know that I will fulfill my dream because my family gave me the gift of perseverance.""
Career earnings:
€

0.00
Faustino in June 2021
Hi, my name is Faustino, I'm 14 years old and I live in Mundo de Niños, a boy home near Huanchaco.
I'm in my second year of high school, I go to the Dean Saavedra institute in Huanchaco. I love playing football, that is why I wish to become a very famous football player someday. As an alternative, I also see myself as a software engineer. My uncle is a software engineer, and he inspires me to pursue the same career.
I am super happy to have entered FairMail. I have known FairMail for years because three friends of mine from Mundo de Niños (Paul, Dante, and Gabriel) are former FairMail photographers and I've always wanted to be part of this family too. I have also posed for a very popular card by Dante (see card here) so you probably already know my face!
Now that I'm in, my goal in FairMail is to have my first card for sale!
Read more