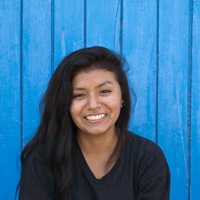 Medalit Gamboa Rodriguez
"My goals for 2019 are to improve my English, go on the last photpgraphy trip (before I leave FairMail) and do more sports."
Career earnings
€

3,349.00
City
El Milagro, Trujillo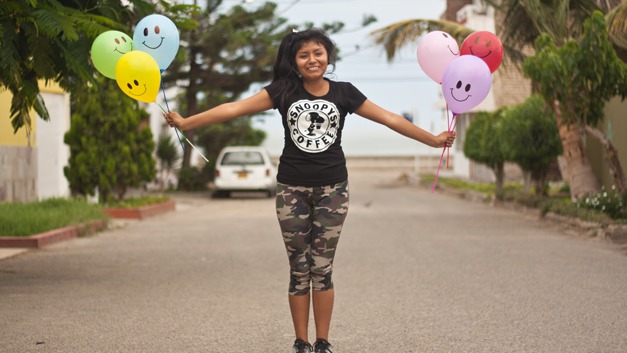 "My goals for 2019 are to improve my English, go on the last photpgraphy trip (before I leave FairMail) and do more sports."
Career earnings:
€

3,349.00

Medalit in October 2018:
This last year has been very challenging for my family. A little longer than a year ago, my mother passed away and my father, my brothers, and I had to readjust to a "new normal". Things were tough at the beginning but now we are coping pretty well. When my father is at work I take care of my younger brothers, which is something that is helping me become a more responsible person.
What makes me really happy is that we are renovating our house. It's a building site at the moment, not more than a set of walls and a temporary roof, I know it'll take a long time but it's a family project that is bringing us closer to one another.
I am now in fifth grade and I hope to finish this school year successfully, I know this would make my father proud of me.
I stopped with Karate classes but I now have a YouTube channel with a couple of friends where we upload videos for people of our age. I really like being part of this group.
In FairMail things are going well, I had the opportunity to go on three photography trips and I had the best fun. I also took a lot of pictures that I hope will become cards soon.
Medalit in February 2017:
One of my highlights in 2016 was that I went to a new school. I got better grades there, learned a lot of things, and met new people that are now my Friends. I also took some really good photos that made it to FairMail postcards. I was very happy about my positive results.
One of my lows in 2016 was that I got a lot of red points and therefore was not allowed to travel with the FairMail team to Tarapoto. Also in my first semester, I got a high grade for mathematics which made me overconfident during the second semester. Therefore I failed the course in the end.
My goals are to get a lot of new FairMail postcards and have a lot of fun during the warm-up games. In my family, I want to help as the oldest daughter, have a good relation with my parents, play with my smaller brother and sister and help them with their homework. In school, I want to get good grades and excel in all courses so that my parents can be proud of me.
Medalit in November 2015:
To get into FairMail me and 3 friends had a trial period of one month after which only 2 would be able to enter. Why did they choose me? Because of my character, my punctuality, my honesty, and compliance will all the rules and requisites.
So I was one of the girls that got in! That made me feel very happy because I like to take pictures. Now I have many friends and I get to share new experiences with the volunteers. It has become like a second family for me.
Sometimes I have problems in my family because of my mother's illness (she has cancer) which means I have to take the role of being the mother, dress my brother and sister, make sure they go to school on time, clean the house, etc. But when I get to FairMail everything changes. I have fun and laugh a lot.
The other day I was trying to take pictures of an idea I had with feathers in the air. Wooo, that was very difficult… but I know that if I try hard I can do it and take a very cool photo !!!!
In my home, everything is okay now. My parents tell me stories about how I was when I was smaller. When I was still living in Tumbes until I was 3 I always washed the dogs in the ocean. But my mother is very sick, but I know she can make it. With the help of my family.
In school, I am fine too. I like physical education because we have to run, play volleyball, basketball. I have a passion for sports. I also practice karate in an academy. I have a brown belt now. My mathematics is a bit weak though as I don't like numbers. In the other subjects, I am fine. I like to draw. I got second place in drawing and painting. I also like English, but only singing and reading.
Medalit in May 2015:
My name is Medalit Mayde Gamboa Rodriguez. I was born on the 23rd of January 2000. I am 15 years old and I am studying in the "Modelo" high school. I am in third grade right now. I am thinking of joining the navy when I grow up or studying to become a computer system engineer.
I live with my parents in El Milagro*. My father works for DamPer as an electrician and my mother is a housewife. She takes care of and teaches my smaller brothers.
I am a happy and fun person to be with. I like to spend my time with Olenka and Angelica who are my best friends. I like to draw, sing, decorate my room and listen to music.
Read more